Presents
GCH. Turnagain Backcountry Ranger, PT STDs
"Dexter"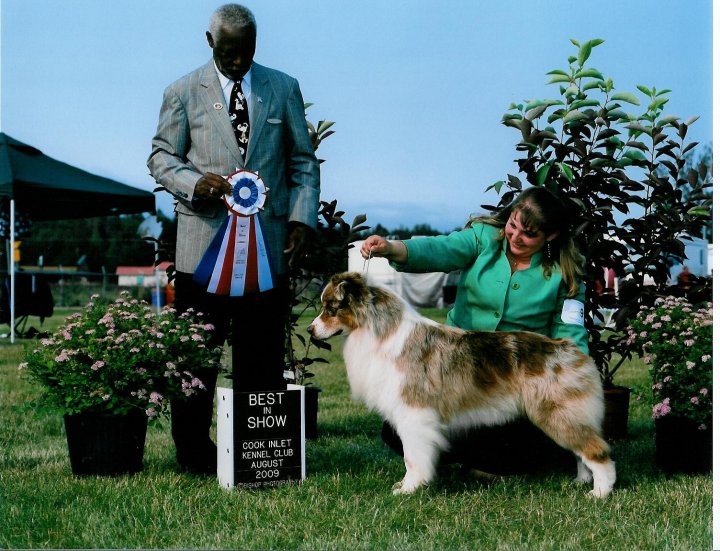 Sire: Ch. Windogo's Red Estaire
Dam: Ch. Rista Sequel Flying Colors
OFA Good hips & Normal Elbows
Born: 6/9/2000 Died: 11/14/2014
Bred by: Malissa Cole, James Shannon, & Stacy Pelham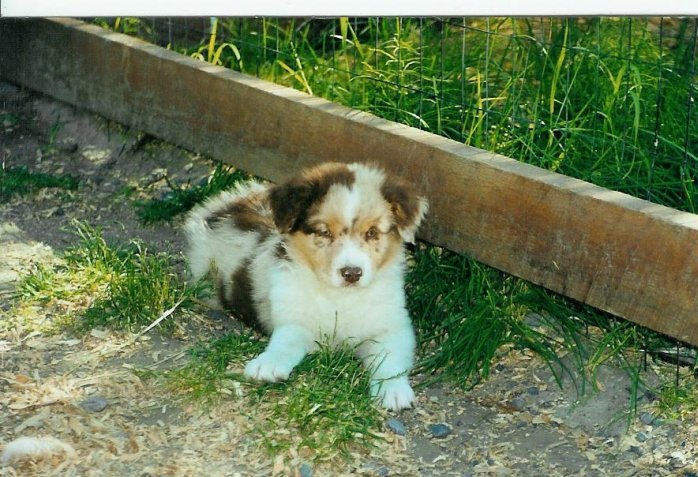 Dexter as a puppy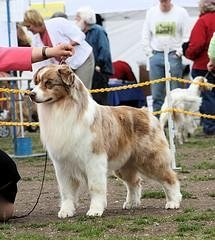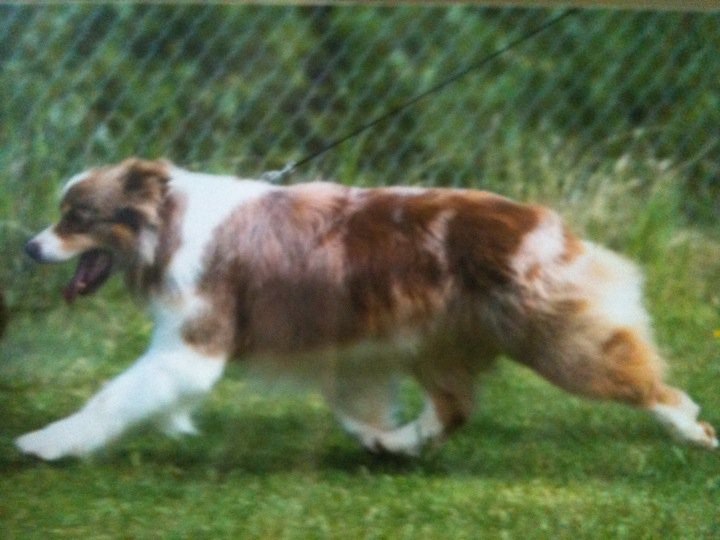 Photo by blackdog photography Photo by blackdog photography
Dexter and his kids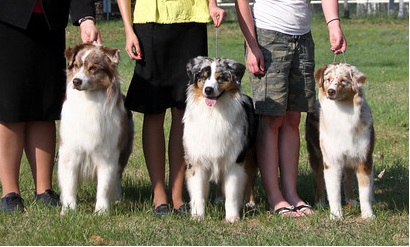 Dexter, Jake, & Jersey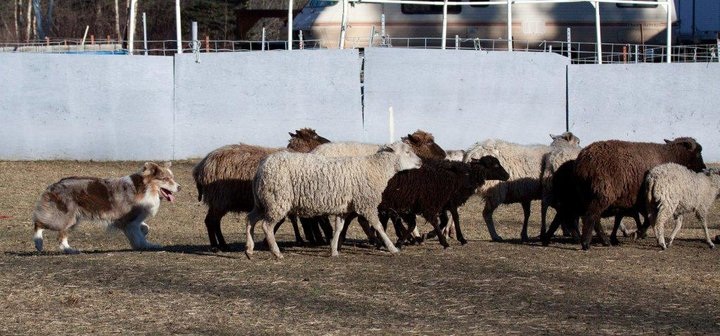 Dexter Herding at 10 years old

Dexter & Courtney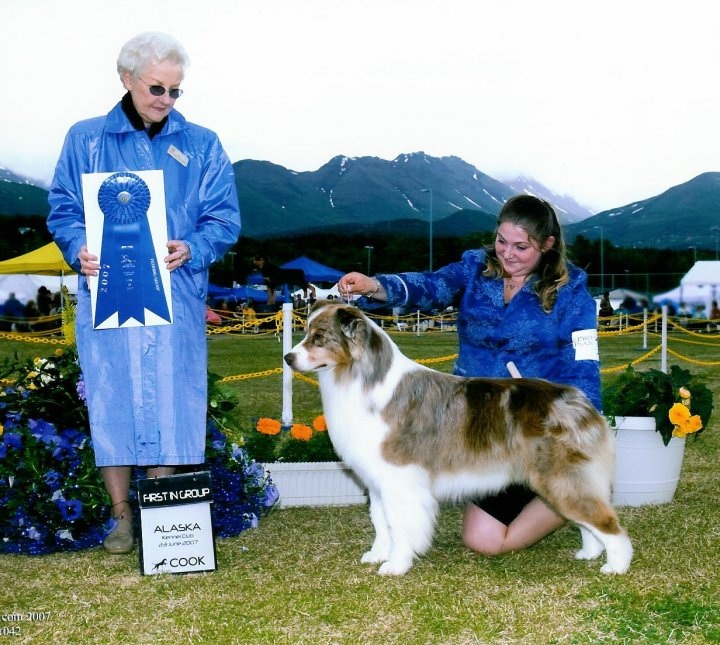 Dexter is our first aussie and he has been one of the most
special dogs that I have had the pleasure to grow up with!
Achievements:
Best of Breeds - 100
Group 4's - 2
Group 3's - 14
Group 2's -26
Group 1's - 23
Best in Shows - 3
Best Veteran in Sweeps at the 2008 ASCA National
Best of Breed Veteran at the 2009 ASCA National
Premeir Dog at the 2009 ASCA National
Best 10+ Veteran in Show Judge Gary Newton May 29, 2011
To date, Dexter has sired 4 champions listed below:
Group winning GCH. Turnagain Backcountry BlewBy U "Jake"
CH. Backcountry Little Red Girl, RN, HSAs, NAP, NJP, NFP "
Veronica
"
CH. Backcountry Daddy's Boy "JR"
CH. Mt. Wood's She's Got Game (Finished in two weekends) "Jersey"
Pedigree

Parents
GrandParents
GreatGrandParents
SIRE

CH. Windogo's Red Estaire

CH. Feel the Fire of Heatherhill

CH. Red-Necked Dude of Heatherhill
Gorgeous Red Velvit
CH. Windogo's Back to the Future
CH. Some Like it Hot of Adelaide
CH. Windogo's Southern Belle

DAM

CH. Rista Sequel Flying Colors

CH. True Colors by Sirus
CH. Moonlight's Jay of Rafter J
CH. Clayhills Leading Lady
CH. Sequel's Genuine Article
CH. Bayshore's Virginia Gentleman
CH. Winter Havens Risky Business