MBIS / MRBIS / BISS Silver GCH. Highcroft Hush Hush, ROM
"Secret"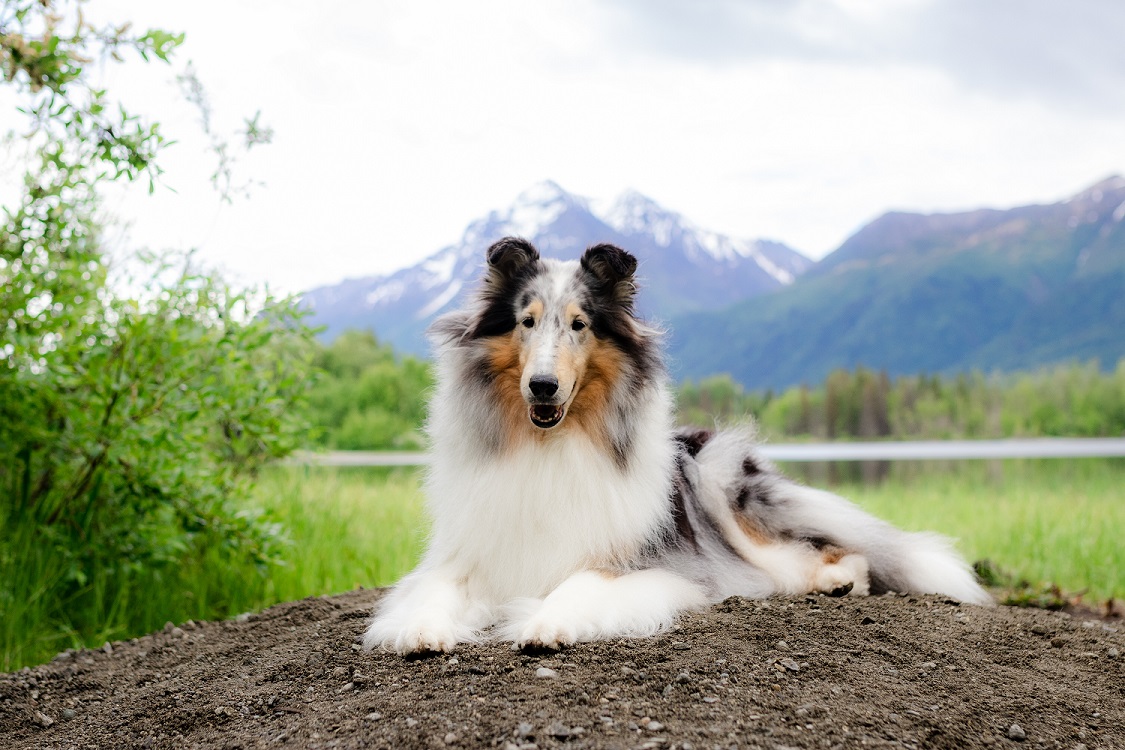 Sire: CH. Tartanside Allegiance, ROM
Dam: CH. Highcroft Paisley Skies
Born: 01/18/2007
Bred By: Don & Leslie Jeszewski, Highcroft Collies
Owned by: Courtney, Lindsey, & Andrew Dowling; Don & Leslie Jeszewski; Sean Mallonee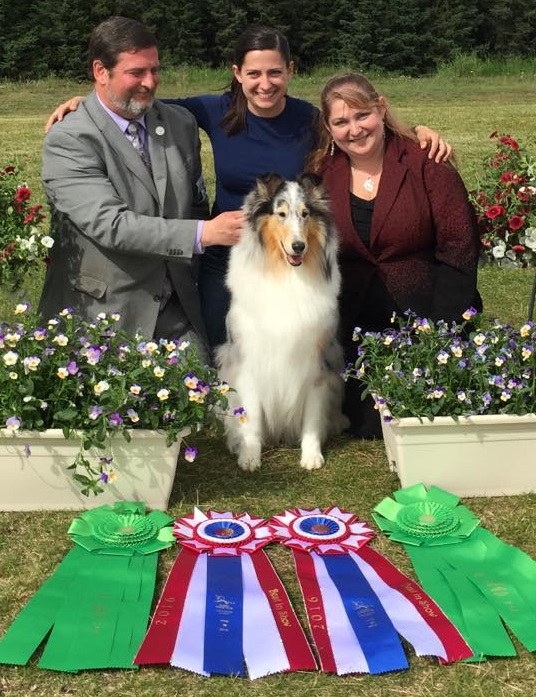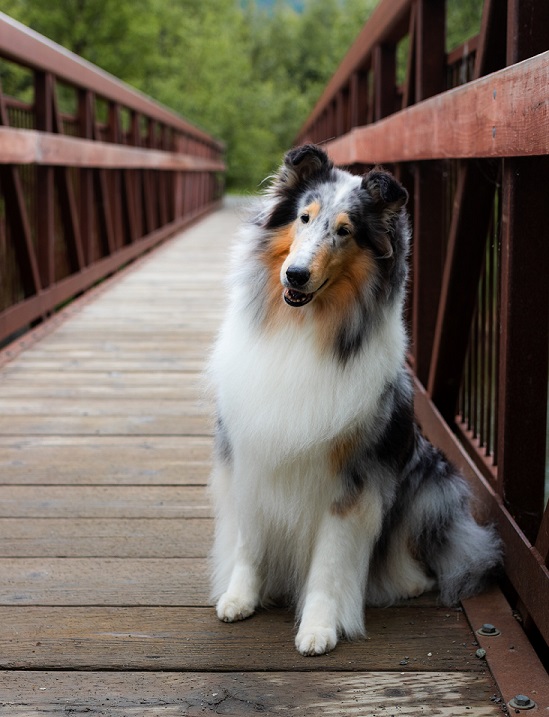 June 2016 Secret was awarded Back to back BEST IN SHOWS at 9 years old!
Thank you Judges Charles Olvis, Elizabeth Muthard, and Mr. & Mrs. Stacy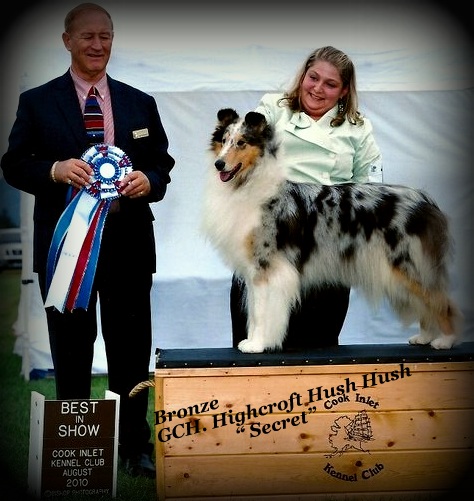 Secret wins her first BIS under breeder judge James Fredrickson.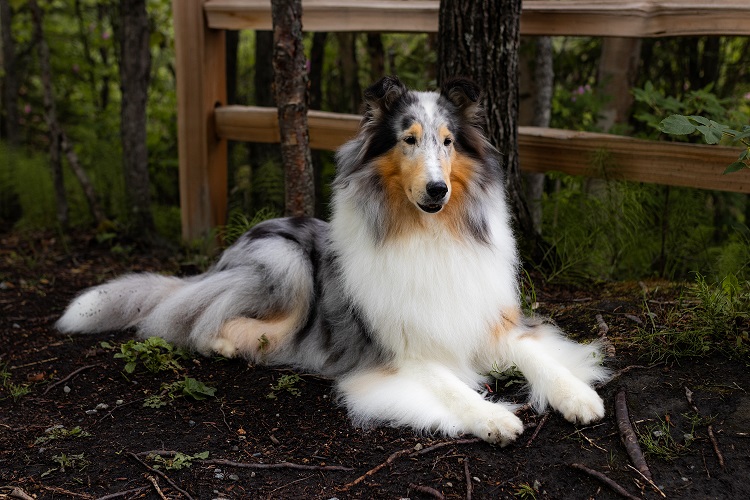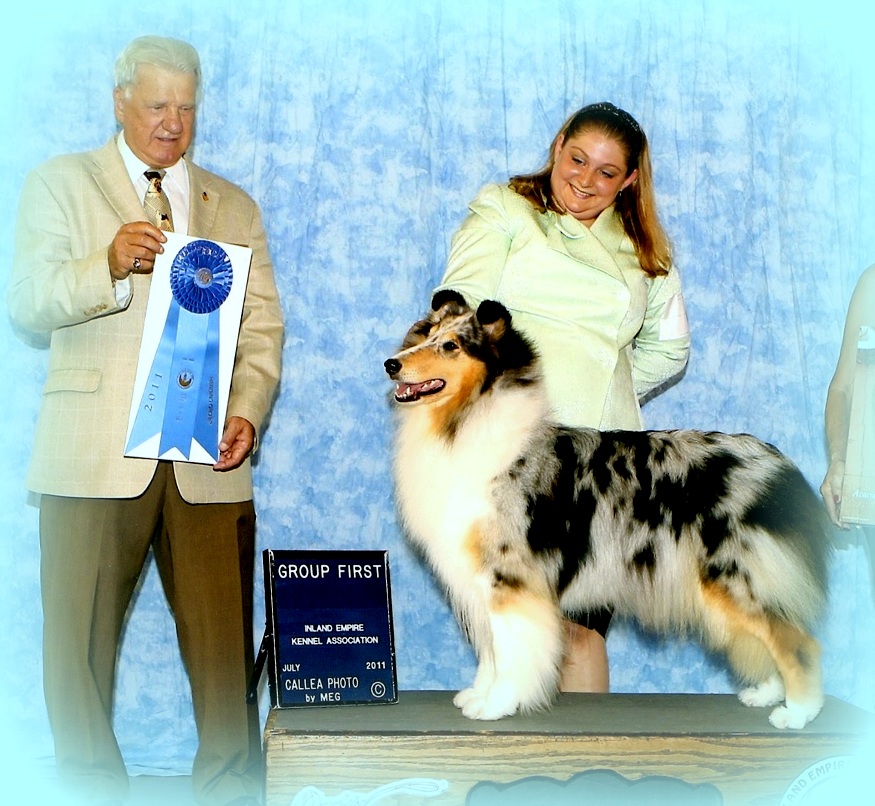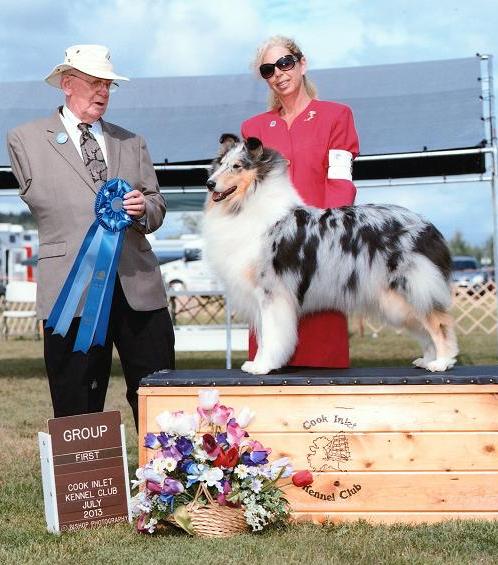 "Secret" with handler Laurie Jeff Greer
Thanks Jeffy for everything!
Achievements:
2016 Top Alaska Show Dog
Secret's Champion Kids:
MBIS / MRBIS Silver GCH. TaraDells Silent Leader, HT "
Tank
"
BIS Bronze GCH. Susitna Royal Strider of TaraDells "
Strider
"
CH. TaraDells Blue Bell "
Bella
"
CH. TaraDells Sweet Nothings "
Whisper
"
CH. TaraDells You Know What They Say, PT, HSAs "
Karma
"
CH. Hightcroft TaraDells Passage "Passage"
CH. TaraDells Secret's Legacy, PT, HT "
Ashe
"
AWARD
JUDGE
DATE

New Champion

Ms. Gwen Means
March 2010 (Specialty Show)
Group 2
Mr. Joseph Gregory
June 2010
New Grand Champion
August 2010
BOB / Group 1
Mr. James Noe
August 2010
~BEST IN SHOW~
Mr. James Frederiksen
August 2010
Best of Variety Rough
Ms. Leah Ryan
April 2011 (Specialty Show)
BOB / Group 3
Mr. James Frederiksen
April 2011
BOB
July 16, 2011
Group 1
Mr. James Noe
July 16, 2011
BOB
Mr. James Noe
July 17, 2011
Group 1
Mr. James Frederiksen
July 17, 2011
BOB
Mr. Vincent Grosso
July 29, 2011
BOB / Group 3
Mr. Dale Simmons
July 30, 2011
BOB / Group 4
Mrs. Carolyn Herbel
July 31, 2011
Bronze Grand Championship

January, 2012

BOB
Dr. Robert Brown
January 19, 2012
BOB
Mr. Carl J. Anderson
January 29, 2012
BOB
Ms. Gloria Kerr
March 24, 2013
Group 1
Mr. Darryl Vice
March 24, 2013
BOB / Group 1
Mrs. Meredith Johnson-Snyder
July 12, 2013
~Reserve Best In Show~
Mrs. Kathleen Grosso
July 12, 2013
BOB / Group 3
Mr. Del Richards
July 13, 2013
BOB / Group 1
Mr. Jim Briley
July 26, 2013
BOB / Group 2
Mr. Norman Kenny
July 27, 2013
BOB / Group 1
Mrs. Annella Cooper
July 28, 2013
BOB / Group 1
Mr. James Reynolds
January 25, 2014
BOB / Group 1
Mr. Carmen Battaglia
May 29, 2015
BOB / Group 2
Mr. Robert Caswell
May 28, 2016
BOB / Group 1
Mrs. Honey Anne Glendinning
June 3, 2016
BOB / Group 2
Mrs. Deborah Anthony
June 5, 2016
Silver Grand Champion
BOB
Mr. Charles Olvis
June 25, 2016
Group 1
Mrs. Elizabeth Muthard
June 25, 2016
~BEST IN SHOW~
Mr. Charles Olvis
June 25, 2016
BOB
Mrs. Jacqueline Stacy
June 26, 2016
Group 1
Mr. Charles Olvis
June 27, 2016
~BEST IN SHOW~
Mr. Terry Stacy
June 27, 2016
~BEST IN SPECIALTY~
Mr. Robert Futh
March 3, 2017
BOB / Group 1
Mrs. Robert (Sally) Futh
March 4, 2017
BOB / Group 3
Award of Merit, CCA National
Mr. Robert Frost
Mrs. Mary Benedict
March 5, 2017
March 25, 2017
BOB, Group 1
Mrs. Lesley Hiltz
May 27th, 2017
BOB, Group 2
Mrs. Debra Long Gschwender
May 28th, 2017






Pedigree

Parents
GrandParents
GreatGrandParents
SIRE

CH. Tartanside Allegiance, ROM

CH. Fantasy's Bronze Talisman, ROM

CH. Vennessee's Midnight Edition
CH. Fantasy's Cover Girl, ROM
CH. Tartanside Aliage, ROM
CH. Sealore's Grand Applause, ROM
CH. Tartanside Arabesque

DAM

CH. Highcroft Paisley Skies

CH. Highcroft Lode-Ark's Legend, ROM
CH. Marnus Golden Ruler, ROM
CH. Overland Tattletale, ROM
Highcroft Rob-Mar's Rendition
CH. Highcroft Rob Mar Reliance
Highcroft Rob Mar's Melody